Posted by Casey Leeson on 4 September 2021
We know that celebrations such as Father's Day, Mother's Day and Christmas can be difficult times for those who may be grieving the loss of loved ones. For some, these occasions can bring up sadness and other uncomfortable emotions. One example can be coping with deep feelings of loneliness; not just due to the loss of a loved one, but also due to feeling disconnected from those still present in our lives.
What do we mean?
Have you ever felt yourself walking on eggshells around a friend who has recently lost someone close to them? We spend a lot of time making sure not to 'trigger' the friend's grief or sensitivities by saying something remotely related, and often we avoid the subject altogether.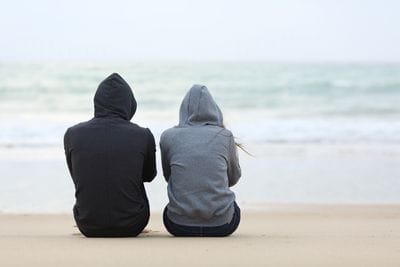 But unless they've specifically asked us not to talk about it, what could this avoidance tactic really be saying to our friend?
Don't you think that with all that's thrown at us in life already, that the best outcome is to always aim to live more authentically? Consider that just speaking about family and friends can be a welcome distraction, but also gives your grieving friend a safe space to discuss the memories and any emotions they may be grappling with. Sometimes in the simplest sense, acting in vulnerability gives others permission to be vulnerable too - and that in itself is one of the truest forms of authenticity.
Don't be afraid to ask them how they are doing, or invite them to join your celebrations.
Or wherever possible, join in their celebrations with them too.
Let them know, that whatever it is they are experiencing, they don't need to feel lonely, ashamed or most importantly, a burden to others.

Pick up the phone and reach out.